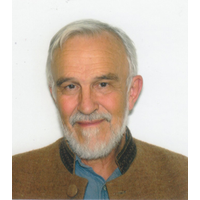 On 18 September 2023 many months of quiet diplomacy in Qatar culminated in the release from prison of five Iranian Americans who had been wrongfully detained in Iran for years. Diplomacy entails trade-offs and opponents of diplomacy with Iran have been outspoken in their criticism of the arrangements underpinning the deal, yet they have offered no more effective or credible way forward. They also fail to acknowledge that similar tradeoffs were behind prisoner releases negotiated in the past under the Trump, Reagan and Carter administrations. This would be a good time for Western governments to work together on policies, laws and actions to fight the arbitrary detention of their citizens.
Sending mixed signals on their nuclear program, Iran greatly slowed its enrichment of uranium to 60%, but then imposed new restrictions on IAEA technical access to its nuclear sites. Sending similar mixed signals, the US ended sanctions ambiguity and facilitated the transfer $6 billion in Iranian frozen assets to a Qatari bank, while also imposing new sanctions on Iran. The apparent rolling implementation of an unwritten and unsigned understanding between Iran and the US continues with predictable hiccups.
16 September 2023 marked the one-year anniversary of Mahsa Amini's death in police custody. While the diaspora solemnly marked the anniversary, the Iranian government took a hardline approach to prevent memorial marches or other overt forms of mass protest and remembrance. Academics who spoke out about freedom of speech were fired.
Over the past year the Iranian regime has executed seven and killed up to 500 protestors. The situation remains tense and could blow up any time when there is another trigger event.
The PCIA Board of Directors has written a letter to President Biden appreciating his efforts to release wrongfully detained Americans. The PCIA board hopes that the model of successful diplomacy will secure progress in again containing Iran's nuclear program; will eventually promote travel, tourism and other exchanges between our countries; and will ultimately restore diplomatic relations between Iran and the USA. The letter appears below. We encourage you to send copies to your Representative and Senators and urge them to publicly support successful diplomacy with Iran. Letters to the Editor of your local papers would also be a strong way to show support for diplomatic resolution of conflicts.
---