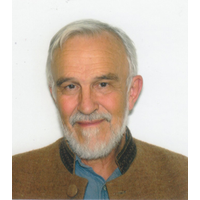 While there is wide diversity of opinion on the best strategies for addressing concerns with Iran, there is at least broad consensus that:
It would be very bad for Iran to have nuclear weapons;
Iran's human rights record is appalling;
Iran's drone sales to Russia for use against Ukraine is reprehensible;
Iran's military assistance to actors in a half dozen states in the Middle East is destabilizing; and
A US and/or Israeli military campaign or war against Iran would be disastrous for all parties.
Iran's government is hardly the only bad actor in a dangerous neighborhood, and arguments can be held over which is the worst actor. But roads to peace are negotiated with enemies, not friends, so the debate on US Iran policy must not be whether or not to pursue diplomatic strategies, but how most effectively to do that. To this end Kelsey Davenport wrote The Iranian Nuclear Crisis: Time for Plan B in December 2022. In the past month two valuable additions to this dialogue have been added by Ali Vaez and Vali Nasr in The Path to a New Iran Deal and J- Street in After "Maximum Pressure": Formulating an Effective US Strategy on Iran.
Unhelpfully, the Republican Study Group is pushing 6 bills designed to block any diplomatic effort to decrease tensions between the US and Iran. The RNC intends to slip these provisions into the National Defense Authorization Act (NDAA) as it moves through congress this summer. The effect would be to make impossible any negotiations or other steps by the Biden administration to use diplomacy to decrease tensions with Iran and the US.
Hopefully you are already registered as a participant in the upcoming PCIA conference which will be held in Chicago from 25-28 May 2023. During the conference a panel of experts – John Limbert, Assal Rad and Behnam Ben Talabu – will share their thoughts and answer questions from the audience on the theme of understanding Iran today and in that context what would be the most appropriate Iran policy path for the US to follow.
---