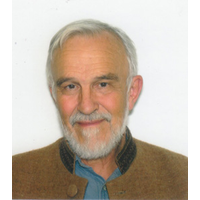 Getting to Yes: Is a JCPOA Final Agreement Possible?
This Actionar on 15 September 2022 will focus on the current JCPOA status – resolved and remaining unresolved issues to get to YES.
Barbara Slavin, director of the Atlantic Council Future of Iran Group and Ali Vaez, Director of the Crisis Group and advisor to the White House will discuss the opportunities, challenges, and impediments to reaching agreement and ensuring it enters force. The session will be moderated by Thomas Huf of the MAPA Middle East Working Group and will feature a call to action by Donna Farvard, Organizing Director of the National Iranian American Council. This timely event is sponsored by Massachusetts Peace Action, National Iranian American Council, and Peace Corps Iran Association.
More than four years after Trump pulled the US out of the JCPOA, it is clear that maximum pressure has failed. Assassinations of Iranian scientists and military leaders and attempts at sabotage have completely failed to change or reshape Iran's foreign policy toward the concept of success defined by a hostile America. What it has produced instead is an Iran that is more determined to chart a path free of American direction, pushing it closer to China and Russia rather than the West.
It is time for both sides to commit to diplomacy and engagement beyond the JCPOA. There is no military or long term economic warfare solution. Hear from this expert panel about how to secure the deal and build a better future between the U.S. and Iran.
---