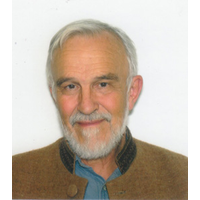 21 January 2022
Time for Some Good-Will
By Paul Barker
"Negotiating, talking, and engaging the enemy at some points do not mean surrendering to them." The statement is true, be the author American, Russian or Iranian. In this instance it is noteworthy that it was made by Iran's Supreme Leader Khamenei. It can be a sign of modest optimism for the success of the 8th round of talks to restore the JCPOA, now ongoing in Vienna.
The US team hints that its deadline has now slipped to mid-February, by which time it may feel compelled to declare that restoration of the 2015 JCPOA is no longer viable. If that decision is made, the remaining options to the the Biden team are not good. Sanctions have been ineffective in positively influencing Iranian behavior in the past, and they are increasingly circumvented by China and other countries. Military action at any scale risks setting off a major regional conflict. Restarting diplomacy from scratch would seem even more difficult than pursuing the ongoing talks. Accepting that the world needs to live with a nuclear-threshold Iran and purse a cold-war-like policy of deterrence is similarly unattractive.
PCIA members Jeff and Yvonne Gritzner have initiated, with PCIA support, a petition through Move-On.org which calls on the Biden administration to be brave enough to make a concrete good-will gesture which would demonstrate their commitment to a better relationship with Iran. We encourage you to sign and share it.
Increasing numbers of past and present Israeli security officials as well as neighboring Arab states acknowledge that it was a huge error for the US to abandon the JCPOA. Energy freed up by restoring the agreement could be better invested in addressing remaining regional conflicts, investing energy and expertise in addressing regional drought, climate change, and so many other things which demand urgent attention.
---